Statement
My practice investigates patterning. I explore shadows and light through laser cut paper boxes of nature simulacra—my Familiar Strangers. I chart rising tides with black pages that drown topographical maps—my Shored Lines book works. I explore the grid intimately and with rigidity through patterned photography of built environments—my Delineations meld into a collective Ecumenopolis. I give form to future objects of reverence—hyperobjects that have survived the End to become the Papers, Transmissions, and Relics of the Anthropocene Temple. I explore the predictive colours of global climate change in the sunsets of JMW Turner—my Super Saturates photographs. I explore, probe, and contemplate futility and purpose in the Anthropocene.
I make soothes for dark subject matter.
Biographic sketch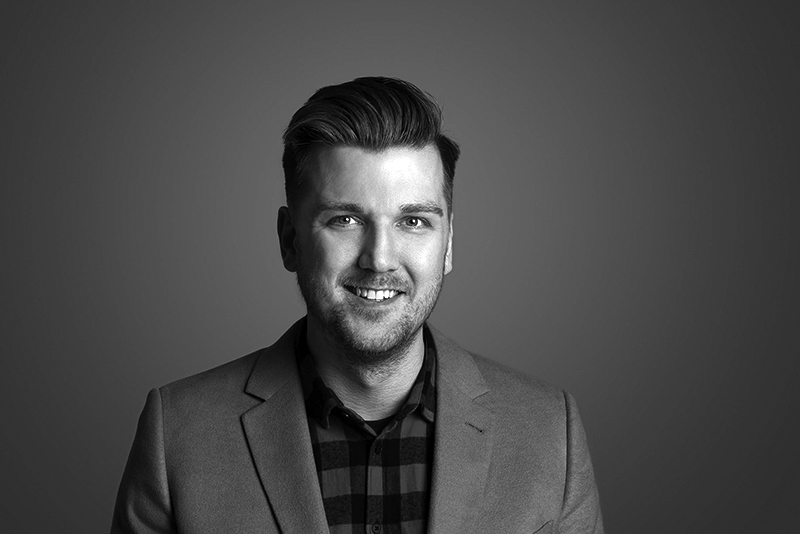 Trevor Van den Eijnden is a visual artist, writer and educator born and in Nova Scotia and currently living in Vancouver, British Columbia. He received two simultaneous undergraduate degrees from two institutions in 2005—a Bachelor of Arts from Dalhousie University and a Bachelor of Fine Art from NSCAD University. In 2015 he completed a Masters of Applied Art (Visual Arts) from Emily Carr University of Art + Design. Having a lifelong interest in education he is currently the Program Head for the Visual Arts Department at the Visual College of Art and Design Vancouver. He teaches courses in photography, conceptualization, history, and intermedia design where he focuses on inclusion, empathy, activism and ecological ethics.
Raised near a coast frequented by hurricanes and sharp shifts in the weather, he developed early a desire for understanding how we understand nature. His childhood home was surrounded by rivers and marshland that had been studiously crafted by beavers. In emulation of these structures, his first artwork was a series of earthen dams built in autumn, that in spring caused a sizable ice dam that flooded a dozen acres of land, and his neighbour's basement. He was fourteen.
More information
For an overview of education and exhibition history see here.

To read the abstract (or in full) of my MAA thesis document, Sham–Real Shadows. see here.
My Instagram channel is very active with studio work, works in progress, and snap shots of my life in Vancouver. Check it out here, or even better follow me there!

My studio is located at the Gam Gallery Studios behind the Gam Gallery at 110 East Hastings Street in Vancouver, BC. The studios are part of the bigger ACME Building Studios. If you'd like a studio tour or a just a chat come by and say hi or make an appointment by emailing me!
The Gam Gallery Studios
110 E Hastings St (at Columbia St)
Vancouver, BC
V6A 1N4

Atlantic Canada Representation
Argyle Fine Art
1559 Barrington Street
Halifax, Nova Scotia,
B3J 1Z7, Canada
902.425.9456
gallery@argylefa.com

West Coast and (Inter)National representation
Currently seeking West Coast and national representation. Please contact me directly at hello@trevorvandeneijnden.com